It's getting to be that time of year when advent calendars are working their way out of storage. I've been thinking of and searching for simple advent calendar ideas I can do with my children.
For Thanksgiving we've been writing one thing we are grateful for each day on a construction paper leaf and hanging the leafs as a garland on out wall. This has been good for all of us to think and focus on the blessings we've been given. I'd like to continue it in December, but maybe write on "snowballs" torn from white paper, or stars of yellow paper, or even on links in a paper chain.
Here are a few more quick, kid friendly advent calendar ideas:
-
Santa's beard
(print out Santa and glue on cotton ball to his beard each day until Christmas.)
-24 special activities (come up with a list of 24 activities and do one every day/evening in December until Christmas.
Here
are some ideas for family activities. You could draw the ideas out of a hat or stocking, put them in numbered envelopes or matchboxes, hide one each day for the kids to find, or just read them off a list!)
-
Tree Doily advent calendar
(using supplies from the dollar store make a one year use advent calendar, you could even make one for every member of the family!)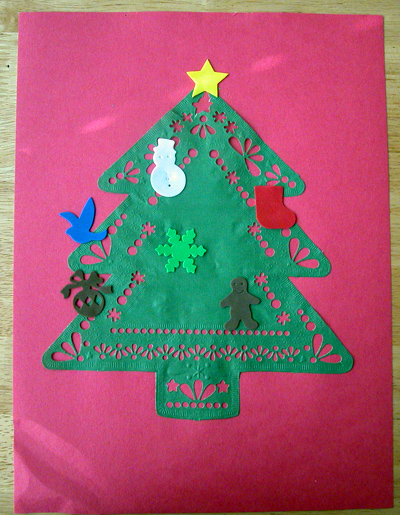 And if all else fails, there are always to advent calendars with a little chocolates behind each day's cardboard flap! :) I think I saw them at the dollar store last time we were there!